Permissions
To share your dashboard with your team, while viewing a Dashboard go to:
Settings > Sharing.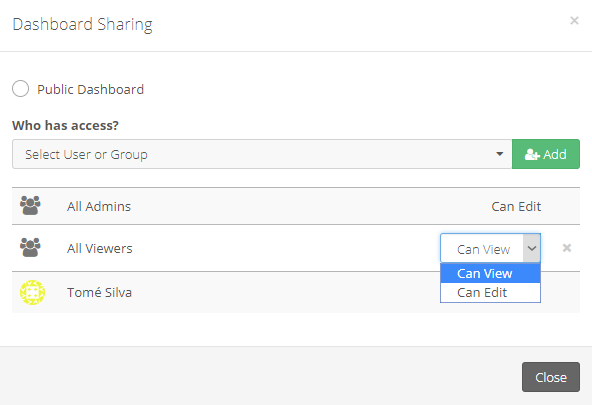 To share the dashboard with a team member by choosing one from the who has access list
Click Add to confirm and add the user to the Who has access? list.
You can give an Analyst View (view only) or Edit (can make changes) permission to the dashboard.
Tip
Learn how to invite new users to your company here