Profile
You can see your Profile by clicking in the Account button on the navigation panel, and then on Profile.
On this page you can see and edit your personal information, see your team members and choose your Default Dashboard.
In your profile you can define:
Password
First and Last Name
Work Title: list of work titles useful for various management purposes on Viur.
Date of Birth
Email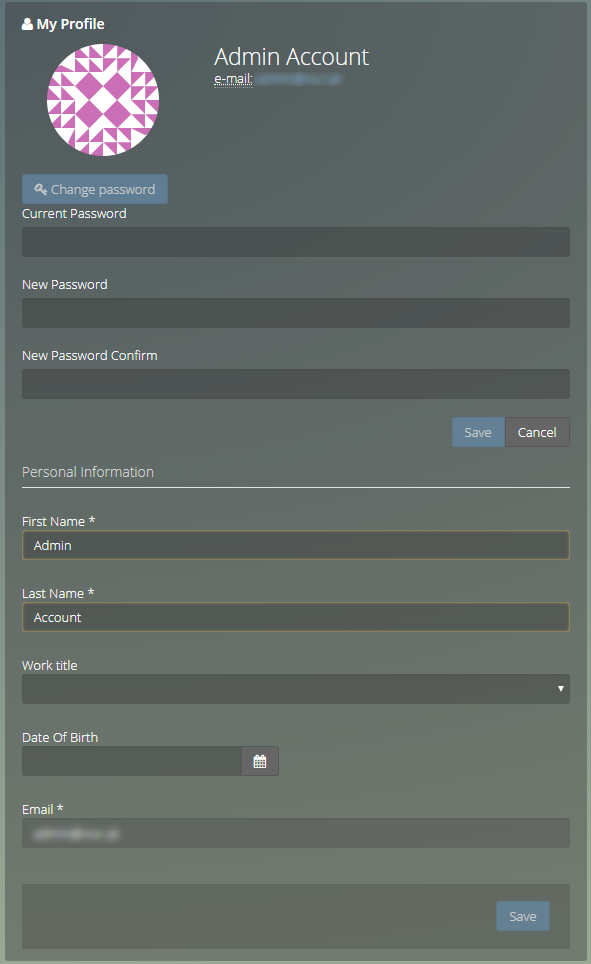 Preferences #
You can choose your Default Dashboard here.
It is useful if you have multiple Dashboards and every time you access Viur or click the the navigation panel Dashboards, it instead opens the chosen default.

Note
Viewer users can only see the list of Dashboards they have access to.