Exporting as Image or PDF
You can export your entire dashboard as a Image (PNG) or PDF file.
To export, first select the Settings button on the top right.
Then click on Export As Image or Export As PDF.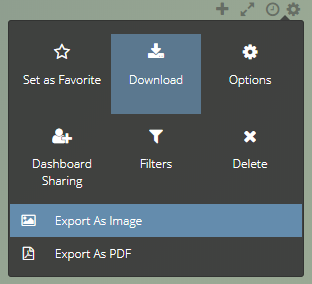 Note
Some browsers will save the generated file in it's default download location.