Slack Integrations
By integrating Slack with Viur allows to send Viur's Alerts and Reports to a Slack @user or #channel.
You can define the Slack Webhook in the Company page.
To integrate Slack with Viur you need to follow a couple of simple steps:
Sign in to your Slack team and start a new Incoming WebHooks configuration.
Select the Slack channel where notifications will be sent to by default.
Click the Add Incoming WebHooks integration button to add the configuration.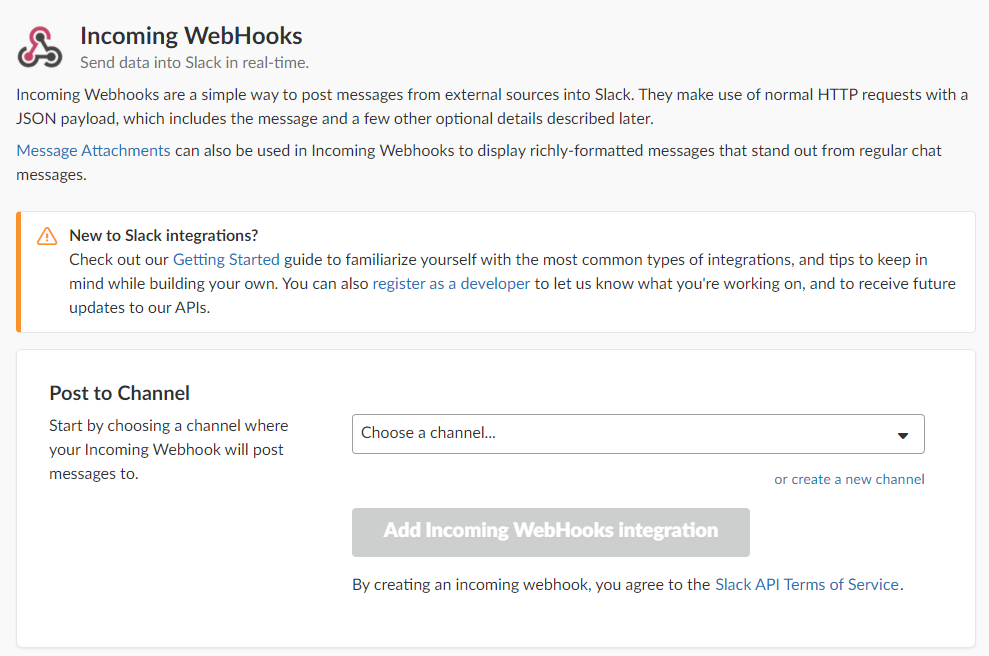 Copy the Webhook URL you are given and paste it in Company page.
Do not forget to Save Settings in Slack.